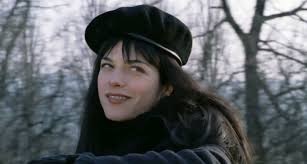 Liz Sherman is the love interest of Hellboy.
Her story
Elizabeth Sherman is a quiet, shy and introverted individual who suffers from deep guilt and lack of self-esteem over her rampant powers.
She finds solace in her childhood friend Hellboy who holds a very strong romantic interest in her.
In the films, she is much less confident in her powers, retreating to an asylum before Rasputin manipulates her into destroying it.
She is later kidnapped by the monk, attempting to use her as blackmail against Hellboy, before being rescued.
In the sequel, Liz and Hellboy began to suffer relationship problems, mainly with her fiery abilities and his tendency to be sloppy and ill-mannered.
Abe Sapien discovers that she's pregnant during the course of the film. When Hellboy was wounded with a spear shard in his chest, the team went to Bethmora in Northern Ireland to stop the awakening of the Golden Army, as well as to seek help from the Angel of Death.
The Angel warned Liz that, if Hellboy lives, he will doom humanity and she will suffer greatly.
Accepting the consequences, the Angel removed the shard and told Liz to give Hellboy a reason to live. She does so by revealing to Hellboy the revelation that he is going to be a father.
After defeating Prince Nuada, Liz melted the crown that controls the Golden Army. She, along with Hellboy, Abe and Johann Kraus then quit the B.P.R.D.. As Hellboy contemplated the American Dream concerning his child, Liz corrected him by saying she was, in fact, going to have twins.
Community content is available under
CC-BY-SA
unless otherwise noted.